---
http://www.msnbc.com/melissa-harris-perry/the-mhp-black-feminism-syllabus
http://www.msnbc.com/msnbc/catholic-bishops-sued-over-medical-care
Duggan names Howze, McKinnon to lead mayoral transition team
Detroit Election 2013
In the wake of Detroit's bankruptcy filing, the city's August 6 primary election becomes more important than ever. MIVOTE is making a major effort to inform voters on the choices they face. We're inviting all mayoral, City Council, Clerk and Police Commission candidates to talk about how they see the job of city government — both during the Emergency Financial Manager era, and after. Read More

DETROIT —The Federal Bureau of Investigation on Monday released arrest data from a 72-hour nationwide child sex trafficking sting that reveals Detroit might have a bit of a problem.
The sweep, named "Operation Cross Country," resulted in the rescue of 105 juveniles, some enslaved to a life of prostitution, and the arrest of 159 pimps.
Of 76 targeted cities, law enforcers arrested the most pimps, 18, in Detroit, according to the FBI.
There were also 10 juveniles rescued in the Motor City, the second most among the cities involved in the sweep. The greatest number of underage rescues, 12, occurred in San Francisco.  READ MORE
Share this
As George Zimmerman's trial for shooting and killing unarmed 17-year-old Trayvon Martin in early 2012 gets underway, the "Stand Your Ground" law that initially kept Zimmerman from being arrested is still the subject of much controversy. Florida's law became the template for an American Legislative Exchange Council (ALEC) "model bill" that has been introduced in dozens of other states. As the Center for Media and Democracy (CMD) has reported, the bill was brought to ALEC by the National Rifle Association (NRA).
Since Florida's "Stand Your Ground" law became effective in 2005, the rate of homicides claimed to be legally "justifiable" in Florida has jumped 300 percent. Below, CMD highlights seven victims of the NRA-conceived bill, which ALEC deemed a "model" way to change the law in all states. ALEC has subsequently tried to distance itself from the controversial measure.
(CNN) — Here's a look at what you need to know about the shooting death of 17-year-old Trayvon Martin in February 2012. Former neighborhood watch captain George Zimmerman has been charged in the shooting.
Facts:
Trayvon Benjamin Martin, born February 5, 1995, was a 17-year-old African-American high school student who lived in Miami Gardens, Florida with his mother Sybrina Fulton. In February 2012, Martin was visting his father Tracy Martin in Sanford, Florida after receiving a ten-day suspension from Krop Senior High School. The suspension stemmed from the discovery of drug residue in Martin's book bag.
George Michael Zimmerman, born October 5, 1983, was a part-time student at Seminole State College and a neighborhood watch captain at the Retreat at Twin Lakes gated community in Sanford at the time of the shooting. He is married to Shellie (Dean) Zimmerman and is the son of Robert and Gladys Zimmerman.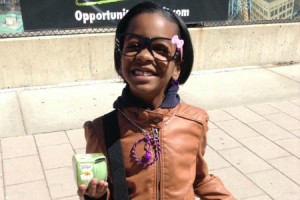 Host Melissa Harris-Perry was joined by an all-female panel on Saturday to discuss S.T.E.M. (science, technology, engineering, and mathematics) and its relationship to girls in our country. They addressed how important each of the S.T.E.M. fields are in promoting self-esteem and nourishing potential, as well as in eliminating negative stereotypes for women. First lady Michelle Obama spoke about this topic during a speech in 2011:
WASHINGTON (AP) — By a robust bipartisan majority, the Senate voted Tuesday to renew the Violence Against Women Act with new assurances that gays and lesbians, immigrants and Native American women will have equal access to the act's anti-domestic violence programs.
The 78-22 Senate vote to reauthorize the two-decade-old act that has shielded millions of women from abuse and helped reduce national rates of domestic violence turns the focus to the House, where Republican leaders are working to come up with their own version.
"Over 160 million women across the country are watching and waiting to see if the House will act on this bill and finally provide them the protections from violence they deserve," said Sen. Patty Murray, D-Wash.  Read more
Tuesday, anti-choice Michigan legislators re-introduced a piece of legislation I wrote about last session, that will force all women seeking safe abortion care to undergo an ultrasound with the most technologically-advanced imaging equipment available, a minimum of two hours prior to obtaining an abortion.  Read more
In 1990, a group of dignitaries gathered at Detroit Metro Airport to greet South African freedom fighter Nelson Mandela. On his way to the airport, federal Judge Damon J. Keith stopped to pick up another freedom fighter.When Mandela got off the plane, every dignitary seemed invisible to him except one — and he headed straight for her.
"Rosa Parks! Rosa Parks! Rosa Parks!" Mandela said, while hugging her.
"Mandela and his wife were just thrilled to meet her," recalled Keith. "Of all the people there to greet him, the one who stood out to him was Rosa Parks."
That moment at the airport speaks volumes about the impact Parks had on not only America, but the world.  Read more
One of the most talked-about challengers to Gov. Rick Snyder in 2014 took her name out contention.
In an e-mail to supporters, state Sen. Gretchen Whitmer, D-East Lansing, said she won't be running for the state's top job in 2014.
"It's a fight I know we can win, but the question I've had to ask myself over the past several months is whether I can be the one to lead it," she said in the letter.
She said she has to do what's best for her two daughters, ages 9 and 10.
"Being their mom is the single most important thing in the world to me," she said. "To be the kind of mom I want to be for my girls simply does not allow me to make the kind of commitment necessary to run a successful campaign for governor at this point in their lives."
December 21, 2012 at 12:00 PM EST
In an open letter to parents, First Lady Michelle Obama offers some ideas for discussing the tragedy in Newtown with children and young people. Read the First Lady's letter below:
Dear parents,
Like every American, Barack and I are absolutely heartbroken about the unspeakable tragedy that occurred last week in Newtown, Connecticut.  And like so many of you, our first reactions were not as a President and First Lady, but as a Mom and Dad.  We were asking ourselves, what if this had been our town, or our school, or our girls? Read more >>
WASHINGTON — He was an honors student who lived in a prosperous neighborhood with his mother, a grade-school teacher who liked to host dice games and decorate the house for the holidays.
Now, Adam Lanza is suspected of killing his mother and then gunning down more than two dozen people, 20 of them children, at the Connecticut school where she taught. He then took his own life.  Read more>>
LANSING — In the blink of an eye, Michigan became the 24th right-to-work state Tuesday, after the House rushed through legislation and Gov. Rick Snyder immediately signed it, capping a day of charged emotions, huge crowds and mostly peaceful demonstrations.  Read more>>
Michigan takes big step forward in online testing of students
They ditched their No. 2 pencils in favor of a mouse and a keyboard to take the MEAP social studies exam — and in the process became part of a crucial project that will give state officials a glimpse into the future of online testing in Michigan.  Read more >>

DETROIT — Michigan's ban on affirmative action in college admissions was declared unconstitutional Thursday by a deeply divided federal appeals court, six years after state voters said race could not be an issue in choosing students.
In an 8-7 decision, the court said the 2006 amendment to the Michigan Constitution is illegal because it presents an extraordinary burden to opponents who would have to mount their own long, expensive campaign through the ballot box to protect affirmative action. MORE>>


History Again
Now that the dust has settled, the euphoria or shock cooled, one thing stands out about the re-election of President Barack Obama.  History was made once again.  Yes, it was the first time a Black man was re-elected to a second term in office, it was the first time that a sitting president was re-elected when economy growth was sluggish and unemployment numbers high, but it was also the first time when a coalition of minorities cast the deciding vote.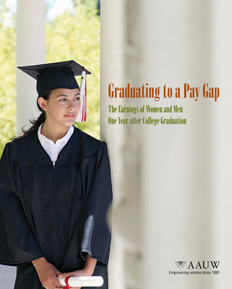 Research>>>
AAUW's latest research examines the earnings of women and men one year out of college which continues to show a persistent gap.  Millennial college women graduates will be paid 82 cents for every dollar paid to men within the first year after college.  Add college loans and the fact that women pay more for goods and services as compared to men, and the pay gap widens even more.  Women of color are disproportionately impacted.  According to a 2010 College Board Advocacy & Policy Center, "student loan debt levels of $30,500 or higher were more common among 27 percent of black bachelor's degree recipients compared to 16 percent of their white counterparts.   According to AAUW's Graduating to a Pay Gap, gender discrimination and a gender difference  in a willingness to negotiation salary are two contributing factors to the gap.>>Read AAUW's full report
AAUW Detroit volunteers on the phones Saturday at UAW Region 1A in Detroit.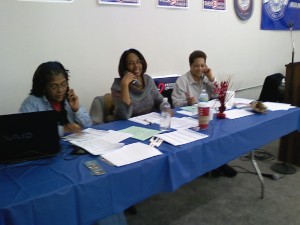 Senator Debbie Stabenow encourages AAUW Detroit Branch GOTV volunteers at UAW Region 1A in Detroit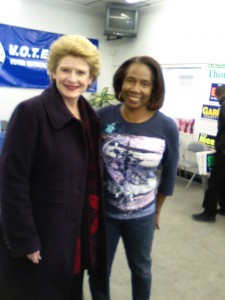 Senator Debbie Stabenow greeted and encouraged everyone today in their efforts to help Get-Out-the-Vote at UAW Region 1A  in Detroit.  Janet Watkins, AAUW Detroit Branch AAUW Detroit Branch Co-President Janet Watkins and Jane Strand, Finance VP along with other GOTV volunteers, worked the phones today at the union local located at Livernois near McNichols Road in Detroit.
Black Women Need to Be Heard on Health Issues
Political strategist Atima Omara-Alwala channels Sojourner Truth and reminds us that policymakers and the media need to pay more attention to the opinions of African Americans.
(WOMENSENEWS)–"Ain't I a Woman?" This question is attributed to Sojourner Truth's speech at a women's convention in 1851. And it's a question that's still relevant to African American women in 2012, as demonstrated by
first lady Michelle Obama's speech at the Democratic National Convention this week where she touched upon health care and women's choices. When it comes to women's health and rights, more black women need to be a part of the conversation. We have to be included in discussions on health because women of color regardless of class are disproportionately affected by major health crises affecting U.S. women. (READ MORE)
Democratic political strategist Donna Brazile
Credit: SAIatCalU on Flickr, under Creative Commons (CC BY-NC-SA 2.0)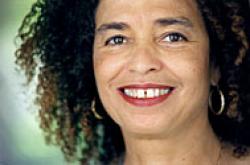 Through her activism and scholarship over the last decades, Angela Davis has been deeply involved in our nation's quest for social justice. Her work as an educator – both at the university level and in the larger public sphere – has always emphasized the importance of building communities of struggle for economic, racial, and gender justice.
Ms. Davis to speak in Detroit October 24 7-10 PM at Fellowship Chapel, 7700 W.  Outer Drive.  http://michigancitizen.com/angela-davis-to-visit-detroit/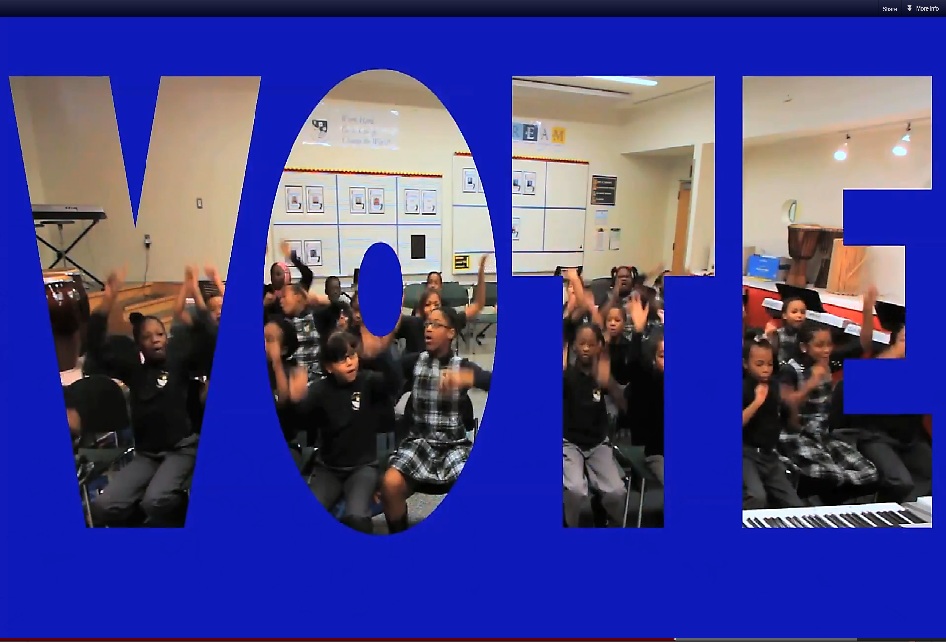 Democracy Prep's amazing fourth grade scholars want YOU to vote this November 6th! The Harlem Prep Hawks sing their civic message loud and proud to the tune of Carly Rae Jepsen's "Call Me Maybe." A "Straight A" network, with 2,000 students across seven campuses in Harlem, NY and Camden, NJ, Democracy Prep is proving what is possible in urban education. We are preparing our responsible citizen-scholars to succeed in the college of their choice and a life of active citizenship. We hope they inspire YOU to Vote for Somebody! The scholars are hoping to get 100,000 views and likes, so please forward this to your friends and visit DemocracyPrep.org to learn more. Work Hard. Go To College. Change the World! Follow us @DemocracyPrep or visit www.DemocracyPrep.org